Project Bravo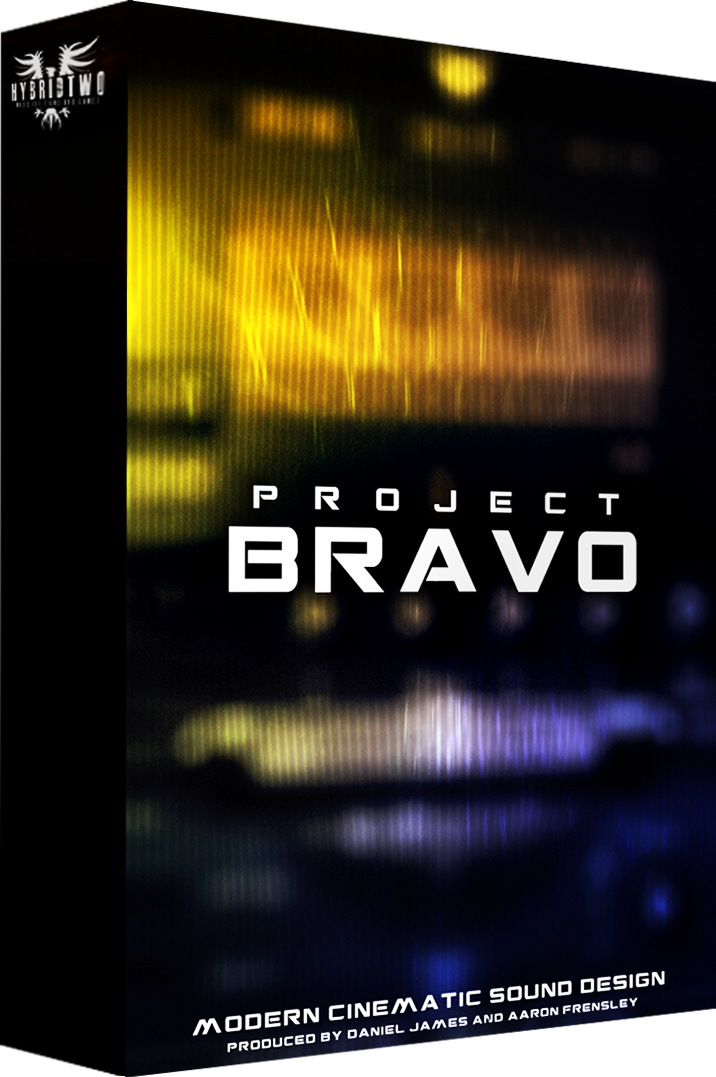 Project BRAVO: Musical Cinematic Sound Design.
– Successor to the critically acclaimed Project Alpha

– Over 2 Gigabytes of all new Hybrid Musical Sound Design
– Over 200 Kontakt Patches (Requires Full Version Of Kontakt 5.3.1+)
– Brand new user interface for even more control.
– Created By renowned sound designers Daniel James and Aaron Frensley
– Open Wave File Format allowing for easy drag and drop into your projects
Project BRAVO is an intuitive and powerful hybrid musical sound design sample library aimed primarily at Film, Tv, Video Game and media composers.
The library has been designed to effortlessly layer in with your workflow, allowing you to load in a few patches or drag in the open wave files to give your tracks that modern hybrid sound.
Based around a custom Native Instruments Kontakt 5 script, Project BRAVO allows for quick and easy customization of any of the libraries patches.
Project BRAVO is the follow up to the critically acclaimed Project Alpha, the Musical Cinematic Sound Design library from developer Hybrid Two. Like it's predecessor, Project BRAVO features an intuitive and highly flexible custom-scripted User Interface, including custom step sequencers and a new Dual Control LFO sequencer, allowing users go beyond the presets and sculpt their own sounds.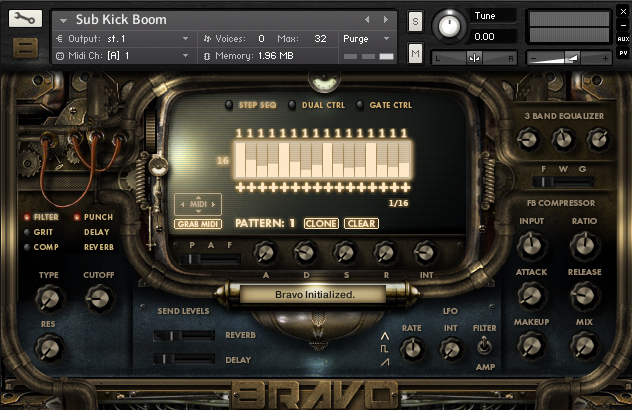 With all these powerful customization tools you truly have the ability to customize patches beyond recognition and keep the samples sounding unique and fresh for much longer.
The Category of sounds featured in the library is as follows:
Impacts
Booms
Whooshbangs
Risers
Downers
Signature Sounds
Drones
Reverse FX
Tempo Sync'd Rhythms
Synth ARPS
Synth Pads
Synth Bass
Requirements:
Full Version of NI Kontakt 5.3.1 (Project BRAVO will not work in the free Kontakt Player)
2.5GB Hard Drive Space
Internet Connection For Product Download
PC/Mac with at least 2.0Ghz processor
2gb+ RAM
Only Available for Direct Download
No refunds
$149 (excl. VAT)
—————————————————————————————-
Project ALPHA and Project BRAVO Bundle available now!
$199 (excl. VAT)
—————————————————————————————-